Awesome Transformations offers a wide variety of Truck Tool Boxes to choose from. These rugged, high quality Tool Boxes are competitively priced and easy to install.
Prices starting at

$350.00
---

Saddle Boxes are the most popular truck storage option due to ease of installation, maximum bed clearance and legendary durability. The aluminum Full-Size, low profile Model 121-52-01 Saddle Box features a diamond plate pattern with Textured Matte Black ARMOR-TUF® Powder Coat finish. It has a storage capacity of 8.8 cu ft.

Features
Fits all Full-Size pickups with 8 ft beds
Tamper-resistant, retracting EXTREME PROTECTION®
Lock helps protect against break-ins
90 degree cover opening for easy access
Automotive-style rotary latch features smooth one-touch opening
Full weather seal protects against the elements
12 volt access for electrical up-fits
Level storage area secures a 48 in level
Textured Matte Black ARMOR-TUF® Powder Coat finish ensures years of dependability
Limited lifetime warranty ensures unparalleled quality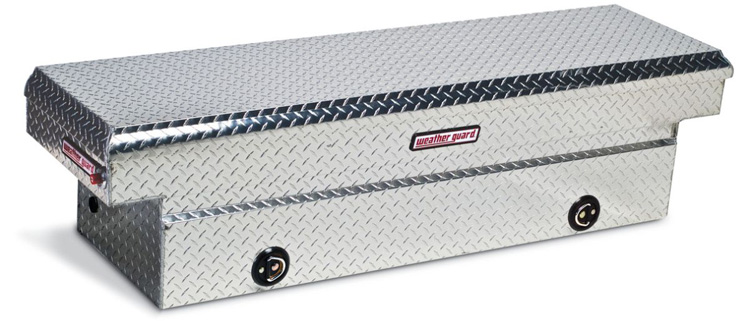 Standard Profile
Our most popular toolbox provides strength and security in a style to fit your needs.
Patented Fully Foamed Lid creates a rigid wall between outer aluminum layers to help prevent bending or warping
Lid Opens 90° for easy loading and unloading of tools and equipment
Connecting Rod Enclosure helps prevent box contents from bending or jamming the locking system
0.063″ Aluminum One-Piece Tub and Lid is designed to support heavy loads, absorb tool drops and prevent leakage
Self-Closing Struts Self-Closing Struts automatically close the lid, with slight manual pull, securing the box when hands are full
MicroSeal™ Stripping helps seal out moisture, dust and dirt
2 Built-in Tool Trays and Screwdriver Holders add extra strength and rigidity to the box—also makes tools immediately accessible
3-Compartment Sliding Tray or convenient small item storage and retrieval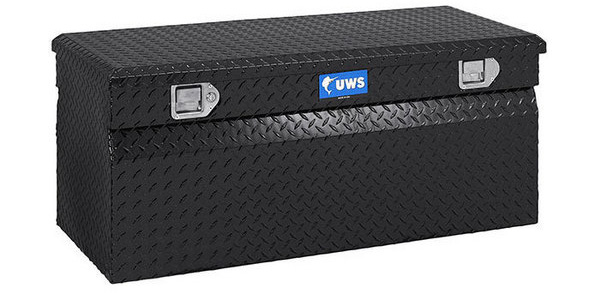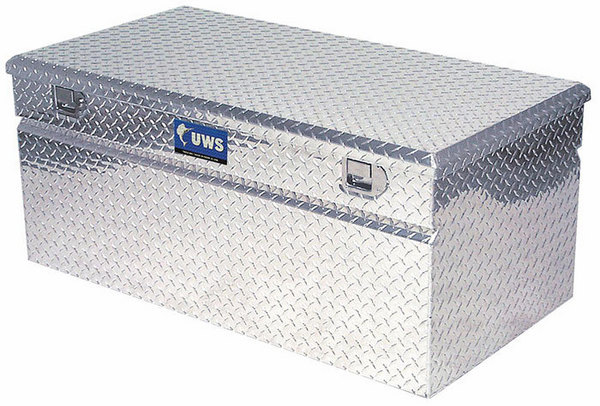 The Low Profile design allows for greater visibility through the rear window of your truck. Less than two inches of the top of the tool box are actually visible above your truck bed. This stylish design complements any full-size or compact truck.
This tool box is also available in a wedge design to accommodate wheel wells, and in a deep design for more storage space for larger items.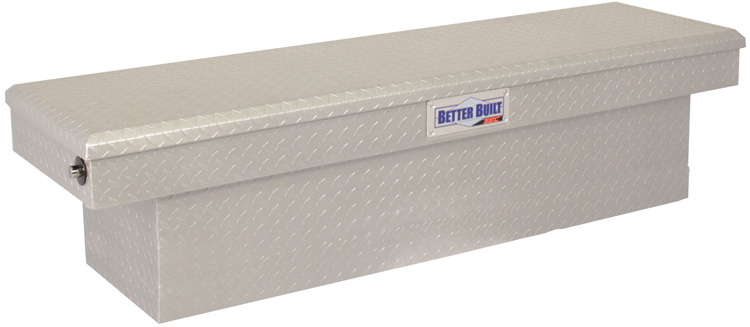 FEATURES
Low Profile Design- The low-profile design is stylish and provides greater visibility from the cab of your truck.
Double Static Cam Paddle Handle – The locking paddle handle latch is easy to open while providing extra security.
Plastic Tray – 5 Pocket premium plastic tray included
Self-Adjusting Strikers – never need adjusting
Up and Over Rod – The inside of the latch features a patented "up and over" rod allowing one handed opening of the box from either side
Auto Lift Shocks – The "auto-lift" self-rising shock allows easy single handed entry into the truck tool box
Intergral End – A Better Built patented design, the end of the box is made of a solid piece of metal. This gives the box additional strength and creates a small parts storage area
All Aluminum – The lid and tub are made from rust-resistant diamond treadplate aluminum
Weather-Sealed Lid – provides protection from the elements.
Solid one-piece body construction
100% Fully Welded Seams
Continuous Aluminum Piano Hinge
Reinforced Lid Brace
Smooth finished edges

Call us today for more information
281-469-8900
Real Experienced Truck Professionals want to talk to you!